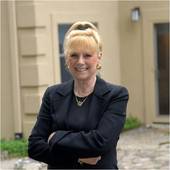 By Gay E. Rosen, As Real as Real Estate Gets!
(Julia B. Fee Sotheby's International Realty)
   The French Huguenots, in seeking religious freedom came to the Americas in the 17th Century  after having been denied protection by King Louis IVth….  but where to live? The  Governor of New York, Jacob Leisler, acted as the agent on behalf of the French Huguenots, and appealed to John Pell to see if he would sell 6000 acres to the Huguenots. In 1688, the Huguenots began settling in what became New Rochelle and so named after their French town of "La Rochelle." "A condition in the sale was that Leisler or his heirs would provide "John Pell his heirs and assigns, of the said Manor of Pelham … as an Acknowledgement to the said Manor one fatt calfe on every fouer and twentyth day of June Yearly and Every Year forever (if demanded)," as included by Swiatek and Breen." Today marked a mome...