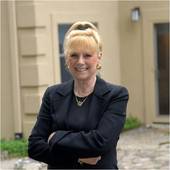 By Gay E. Rosen, As Real as Real Estate Gets!
(Julia B. Fee Sotheby's International Realty)
           Firstly, the buyers seem to be searching for everything new… They would rather spend more but find a new home as opposed to buying and renovating. If a home must be renovated, then price is tantamount to success.  Larchmont is very 'hot' right now, as is Scarsdale (however I have heard that since Scarsdale is going through the re-assessment process, the sellers are seeking to leave and avoid those even higher taxes). Bronxville has quieted down… My personal thoughts are the homes that are entering the market are well over 2 Million dollars, and that coupled with the high taxes perhaps are just to high for this current market to sustain? New Rochelle homes are selling in pockets. What is that? Well, I certainly do not mean pocket listings which are frowned upon and with good r...