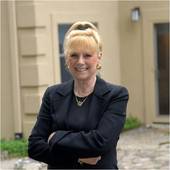 By Gay E. Rosen, As Real as Real Estate Gets!
(Julia B. Fee Sotheby's International Realty)
Hi - I was contacted on Friday by a very nice gentleman, who had seen my name on the Internet (thank you Active Rain), and called me to ask my advice. His father had passed on, his mom was in Assisted living, he and another sibling are the Powers of Attorney.. what to do?  I met with him today, and we discussed marking those items he/his siblings would like, moving them out or separating them, my contacting  tag sale representatives, grieving his taxes (I do that free of charge and I have been 100% successful)-  BUT with no guarantees and hey - I am free...... in short -  he was feeling so overwhelmed with the process, he wanted to be able to stand back, hand over the keys (which he did), and rely on my judgment and expertise to better aid him in preparing  the lovely home for sale, and...