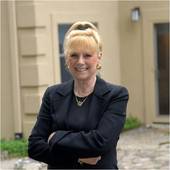 By Gay E. Rosen, As Real as Real Estate Gets!
(Julia B. Fee Sotheby's International Realty)
Many times, would be sellers get a little overwhelmed when preparing their home for sale.. We, as agents, can walk through their home and suggest painting this or that, having wires trimmed here or there, removing clutter, and refinishing those floors.. but when time is an element, it is always nice to know that you have a bevy of professionals that you can call, and who will make things 'work' for your clients and your deadlines. Such was the case this past week. Clients had a room that had paint on the floors that were a few years old..... They asked the painter if he could scrape up the paint but he replied it would still be there, if only fainter....They were then pondering the idea of whether or not to place carpeting over the paint, but that would still leave an ugly unstained tri...