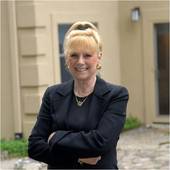 By Gay E. Rosen, As Real as Real Estate Gets!
(Julia B. Fee Sotheby's International Realty)
What is now known as New Rochelle's Historic District and embodies Rochelle Park and Rochelle Heights, was once farmland and orchards until the 1870's. The Manhattan Life Insurance Company bought the land in 1881 (through foreclosure proceedings), and while thought quite adventuresome, the owners decided to transform the somewhat rugged land to a beautiful residential neighborhood, unlike any other in New Rochelle! An English Architect, E.A. Sargent designed the stone pillars leading into the now Rochelle Park area, and 115 building lots were laid out and nearly one third of the land was set aside for streets, sidewalks and pathways of grass. Originally as you entered into the community, there was a 54 foot wide driveway with an 8 foot blue stone sidewalk, and a 15 foot strip of grass p...