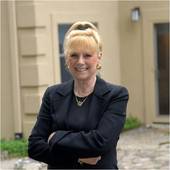 By Gay E. Rosen, As Real as Real Estate Gets!
(Julia B. Fee Sotheby's International Realty)
As I was driving though the Shore Acres area this past Friday on my way to visit some beautiful homes  on the broker's tour , I came across a deer. It is obvious why he/she was visiting too, it is a lovely community in which to live! The Shore Acres area has so much to offer. Many of the 200 or so homes there have deeded rights to shares in the Shore Acre Point Corporation (SAPC.org) which has a beach, swimming pools,  moorings for larger sail and power boats, as well as boat slips. There are additional fees for clubhouse rentals and for dock usage in addition to the yearly club fees. The club has seasonal events such as in the spring with a cocktail party, Memorial and Labor Day parties, a Father's Day fishing derby. as well as a great July 4th Barbecue with wonderful views of the Fire...