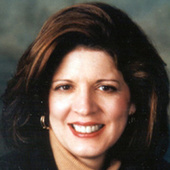 By Marie-Denise Kratsios, Where ever you are, that's where I'll be!
(Daniel Gale Sotheby's International Realty)
Yeah, it's here. Tomorrow, April 9th, 2013 is FREE CONE DAY at the Ben & Jerry's Store on Main Street in Huntington.  The wonderful Ben & Jerry's store, which is always a treat to go to, whether you are a kid, or a kid at heard, is located at 298 Main Street in Huntington, NY.  What flavor will you choose?  Will it be Chunky Monkey, Cookie Dough, Cherry Garcia, Late Night Snack, or do you have a different flavor you plan to choose?  My passion is Willie Nelson's Country Peach Cobbler, although I'm not sure they stock it in our local store in Huntington.  (If anyone from Ben & Jerry's is reading this, PLEASE bring Peach Cobbler to the Huntington Store soon.