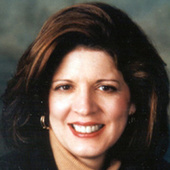 By Marie-Denise Kratsios, Where ever you are, that's where I'll be!
(Daniel Gale Sotheby's International Realty)
 Here's a chance to buy some pumpkins and donate to a good cause at the same time.  Purchase a pumpkin at the American Legion Hall at 1 Mill Dam Road in Huntington through October 31 and the proceeds will go to the Unitarian Universalist Fellowship of Huntington and the Navajo Nation in New Mexico.  By the way, the pumpkins were grown in New Mexico by the Navajo Nation.   If you want to make your pumpkin a family fun event, stop by on October 21st or October 28th when there will be live music and some fun activities.  The American Legion Hall is just past our Daniel Gale Sotheby's International Realty office in Huntington and I have to say, I've been enjoying driving past the colorful array of pumpkins the last few days.    If you're thinking of moving to Long Island give me a call at 6...