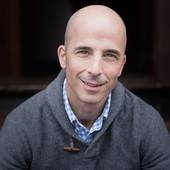 By Christopher Pagli, "I Stay Open Until You Close"
(William Raveis Legends Realty Group)
SalesThere were 8 Hartsdale NY single family home sales in May, unchanged from the same month last year. Sales/list price ratio in May moved down to 97.8% from 98.1% in April.PricesMedian price in May was $562,500. This is up 13.1% from $497,500 in May of 2015. 3-month median price of $567,500 in May was down just slightly from $570,000 in April but up slightly from $484,000 in May of 2015. Price per square foot in May was $264. This is down from $330 in April but up from $260 in May of 2015.Inventory Inventory this month is 41, the same as last month. New listings of 19 in May were up considerably from 12 in April but down modestly from 21 in May of 2015. Months of supply this month is 4.8, the same as last month. This is the highest months of supply has been since May, 2015.Market Tim...