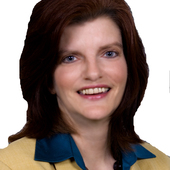 By Jackie Connelly-Fornuff, "Moving at The Speed of YOU!"
(Douglas Elliman Real Estate in Babylon NY)
FSBO On Long Island Things You MUST Know When Selling Your Own Home   Ah, you feel so proud after you've placed the For Sale By Owner sign on your front lawn. And you can't wait for those offers to come flying in! You are even saving the Realtor commission! Are you really? Saving the Commission - The principle objection raised with the most frequency is that you can save the commission by selling your home yourself. Experience proves that this usually is not the case. Buyers today are knowledgeable. They feel, whether it is true in particular instances or not, that:a. owners overprice their homesb. what the owner really expects and wants to get for his home is inflated by the amount of the commission, so that in case he can't sell the home himself the selling price will include enough ...