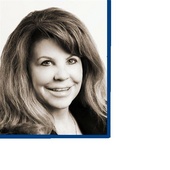 By Terry Rasner-Yacenda, "Dreams Realty"
(Broker,Owner - Dreams Realty)
Hi Northern Nevada Neighbors,          This is a new feature of my Active Rain Localism blog -- a place for local folks to read about my listings that have sold!  This was a great deal on a 3-year old home in Reno-Lemmon Valley.  At 2,222 sq. ft., with 4-bedrooms and 2 1/2 bathrooms, this was a gem.  A traditional two story home with a two car garage, this place had a lot to offer the happy buyers! Of course, the best part of this was the great Rasner-Yacenda price in the "Market that's Not Supposed to be Very Good!"  Check it out, you'll be impressed what this buyer found among my listings!  And remember: I HAVE THE LISTINGS THAT SELL BECAUSE I HAVE GREAT BUYS! Check it out right here! Property Location7727 Corso StreetReno, Nevada  89506Listing ID: 131  click for directions     DESCRI...