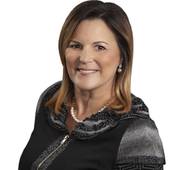 By Brenda K, Your real estate consultant for life...
(Keller Williams Select Realty)
  Are their advantages to listing your home in the winter?  Absolutely there is is!  Most sellers I meet with in the winter months believe they should wait until spring and I am quick to point out the the advantages of listing in the winter. Inventory is Lower - Because a lot of home sellers are believing this the inventory on the market is lower in the winter.  In the winter months in a averge suburban neighbourhood your two story home may be the only one on the market.  Jump ahead to the spring and you may find yourself competing with several other two story homes.  If the motivation of one of those seller's is urgent to get their home sold it may set the mark for the value of all the other two story homes close by.  If you want to be the big fish in the small pond listing in the wint...