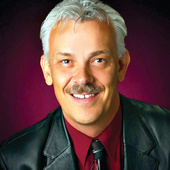 By John McCormack, CRS, Honesty, Integrity, Results, Experienced. HIRE Me!
(Albuquerque Homes Realty)
2725 Florida St NE Albuquerque 87110 - Now Under Pending Contract     All it took was a small price adjustment to catch the eye of the perfect home buyer for this great 3 bedroom home located at 2725 Florida St. NE Albuquerque.  After 36 days on the market Albuquerque REALTOR® John McCormack ran the numbers, spoke with his sellers and decreased the price just slightly.     Within 24 hours of adjusting the price John was presenting his Albuquerque home sellers  with a very satisfying offer.  Both parties are pleased and looking forward to a successful closing in mid May. Are you looking for a knowledgeable REALTOR® that knows Albuquerque, Rio Rancho and surrounding NM real estate?  If so contact Albuquerque REALTOR® John McCormack and put his NM real estate knowledge to work for you.  Yo...