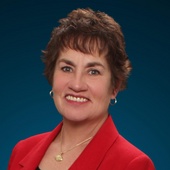 By Laura Giannotta, Your Realtor Down the Shore!
(Keller Williams Realty - Atlantic Shore )
Kids Creature Features in Southern Ocean County at the Jersey Shore! You might be thinking scary movies...no, not scary movies, but a celebration of estuary and ocean life in New Jersey wetland marshes, bays and ocean. Back by popular demand, the Jacques Cousteau National Estuarine Research Reserve (JCNEER)  is hosting creature features every Tuesday from July 2nd to August 6th.  There are two sessions on each day. July 2     Sea Turtle Safari July 9     Exciting Eels July 16   Plankton Party July 23   Funky Fish & Fabulous Flounder July 30   Sea Shell & Sea Stars Aug 6     Winged Wonders These classes are offered to children entering the first grade through the 5th grade. The morning session runs from 10 until 11:30am and the afternoon session from 1 until 2:30pm. Even though there are...