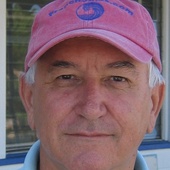 By Dustin A. Peters, Your "Northend & Gardens" Contact in Ocean City!!!
(Goldcoast Sotheby's International Realty)
"A New Business in Town" ... Ocean City, New Jersey   Now we get new businesses all of the time here in Ocean City, NJ.  We get some, and we lose some.  A resort community with most of the action during the summer season tends to have a lot of great efforts by lots of people who try in introduce a new business to our resort.   Some make it; others don't make it. The new business in Ocean City has made it all over the world ... 'Starbucks." And it is now here in OC.  They started to renovate a corner on Asbury Avenue at 11th Street (I think).  Just stopped for a coffee this morning, but I am almost certain that is the side street.  It is across the street from the Bookateria ... used paperback books.  Of course, there is wi-fi connections plus a great fireplace for the winter months.  Th...