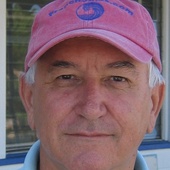 By Dustin A. Peters, Your "Northend & Gardens" Contact in Ocean City!!!
(Goldcoast Sotheby's International Realty)
"Winter Meets Warm Front" here in Ocean City, New Jersey   That was the cartoon in the 12/18/2013 issue of the local paper, the Ocean City Gazette with an older woman dressed for the cold weather looking a younger one dressed for the summer with shorts.  That not only describes the way it is right now here on our barrier island as it slowly moves into the 50s and 60s this weekend, but it also describes the way many of our natives act all of the time.   If you go to the local grocery store or the well-used new public library, and elsewhere from the bakery to the deli to the WAWA; you will always run into "winter meeting warm front in terms of the people and how they are dressing. I tend to return home from our real estate office in the later afternoon after a fairly full day that starts ...