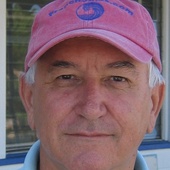 By Dustin A. Peters, Your "Northend & Gardens" Contact in Ocean City!!!
(Goldcoast Sotheby's International Realty)
The Changing Resort Rental Market It's hard to believe that I've been a Rental Agent here at French Real Estate since 1993.  "The times they have been a-changin."  I recall starting out part-time worrking Saturdays & Sundays while I did my Monday-Friday real world job.  There were lots of agents here on Saturday; a lot less on Sundays.  There was no internet, and potential rental tenants had to drive down to see the properties.  Or you had to have long telephone conversations to review properties with them.  And if agents didn't truly clarify the plus and minus of a particular property, it was a potential disaster on check-in day. We maintained a log book of rental properties, and each agent had to page though the book to check for available weeks.  Compare this method in historical con...