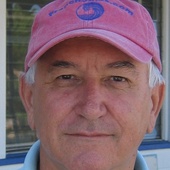 By Dustin A. Peters, Your "Northend & Gardens" Contact in Ocean City!!!
(Goldcoast Sotheby's International Realty)
Downtown Ocean City ... Ocean City, New Jersey   The small barrier island community of Ocean City, New Jersey varying in size from about 12-15,000 in the winter months to 100-150,000 in the summer months is quite an interesting location.  The largest of the resort communites gong south from Atlantic City, Ocean City has a year-round "downtown area" with a lot of local businesses operating year-round with a great deal of community encouragement and support.  It's the kind of "small town feel" that many communities once had, but have lost with the sprawling developments beyond the town center.  Of course, that couldn't happen here because we are clearly surrounded by water.  There is only so much that you can do on this 7x1 mile barrier island (at its widest point).   Clearly, there are a...