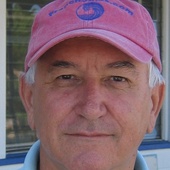 By Dustin A. Peters, Your "Northend & Gardens" Contact in Ocean City!!!
(Goldcoast Sotheby's International Realty)
Once More about the Ocean City (NJ) Real Estate Market   Just had the opportunity to read the section on "Market Rebound" in Ocean City Board of Realtors' Select Properties (Spring, 2009).  It certainly merits a quote or two as it reflects what I have been including in my own recent postings. "Market Rebound ... Will you be ready for the Real Estate REBOUND?  Sur things are a bit tough now, but they won't be for long; and all the best properties are being picked off now by smart investors and families who love Ocean City ... one of the cleanest and safest vacation/resort towns in Southern New Jersey." "Don't wait until everyone else is back in the game - that will be too late to have the choices you have right now in inventory and pricing." "Call your REALTOR today or go to www.ocbor.co...