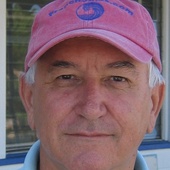 By Dustin A. Peters, Your "Northend & Gardens" Contact in Ocean City!!!
(Goldcoast Sotheby's International Realty)
Ocean City, NJ - Buying Strategies   Talking "buying strategies" is fairly easy in the begining here in Ocean City, New Jersey ...   1 - Location ... You either look for single families in the Northend and Gardens which tend to be some of the properties closer to the beach, or you head down to the 18-34 Street section or the Southend which is 35-59 looking for condominiums also closer to the beach.  2 - Further Back from the Beach ... You can find both singles and condominiums, and the price points for these locations are going to be generally less expensive.  You can also find some year-round locations further back as well.  The main alert would be to determine how high the location is in terms of flooding. 3 - It is important for buyers to determine what type of location and what they...