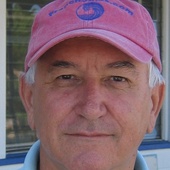 By Dustin A. Peters, Your "Northend & Gardens" Contact in Ocean City!!!
(Goldcoast Sotheby's International Realty)
There's nothing worse than a rainy Check-In Day in Ocean City, New Jersey   When you've been in real estate as long as I have in a resort community, you have more or less seen most everything.  Maybe the occasional new thing.  But there's nothing quite as bad as a very rainy "check-in" day when the rental parties arrive between 2:00 & 5:00 PM to a major downpour.  Actually, it wasn't as bad as some days yesterday (Saturday) when it poured plus off-and-on-rain for most of the day.   So the cars came in, they talked about the weather report here and where they came from, they asked about the weather for the rest of the week, and they tried to remain as happy as possible for the sake of the children in the car waiting for them.  Welcome to June (and even Summer which arrived today ... alth...