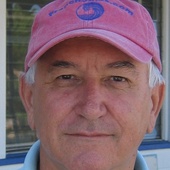 By Dustin A. Peters, Your "Northend & Gardens" Contact in Ocean City!!!
(Goldcoast Sotheby's International Realty)
The Dog Days of Winter Appear Early Here at the Shore ... Ocean City, NJ   It's the 13th of November ... the closing days or weeks of the "Fall Buying Period" here in Ocean City, New Jersey.  It always starts the day after Labor Day ... when the rental season slowly comes to an end. But this year it seemed to come to a bit of a closure by November 1st.  You can blame it on a variety of reasons ... but whatever reason is given, there can be lots of questions regarding that particular one. So let's not suggest "Why" ... instead let's talk about the early arrival of winter.  The coldest part of Ocean City at any time in the winter is "the unheated house" waiting for your arrival.  It always seems to be warmer outside than the inside of an unheated house. So what often started in early Dece...