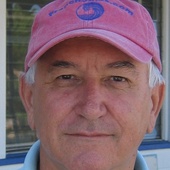 By Dustin A. Peters, Your "Northend & Gardens" Contact in Ocean City!!!
(Goldcoast Sotheby's International Realty)
Some positive thoughts about weather & sales ... Ocean City, New Jersey   At our regular months office meeting at Goldcoast Sotheby's International Realty in Ocean City, NJ; we talked about sales activity to date ... of course, that meant January and most of February, 2015.  Surprisingly, many realtors were pleased with the number of properties being shown to potential buyers throughout Ocean City (NJ). We continued getting input from any agent who wanted to add something to the mix.  Most of our staff indicated that it has been "as strong a start under very cold weather during the first two months of 2015.  When it came to my turn, I called it "a good cold start" trying to sum up my feelings when added to the total mix.   Well, it appears that March will not only bring in the tradition...