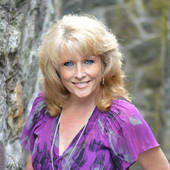 By Pamela STETSON, I would love to help you buy or sell your home!
(Berkshire Hathaway HomeServices Abbott Realtors)
In TODAY's news --- I have seen this myself in recent activity in the market. Since January, my listings have seen increased showings and activity. I have had more inquiries and my buyers --- who were dormant throughout the holidays --- have wanted to go out and see homes again. A couple of them have wanted to set days ( 2 times a week ) to agressively ramp up their home search.  Once we get throught the refinancing surge --- the spring real estate market will kick in! Is there anyone else seeing this uptick in interest recently? -------------------------------------------------------------  Mortgage Applications Rise as Refinancing Jumps U.S. mortgage applications jumped in the first full week of 2009 as record low interest rates spurred the greatest demand for home refinancing loans i...