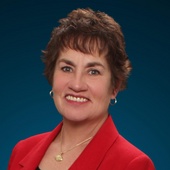 By Laura Giannotta, Your Realtor Down the Shore!
(Keller Williams Realty - Atlantic Shore )
Little Egg Harbor Open Houses - November 20 - 21There are three Open Houses scheduled in Little Egg Harbor, Sunday November 21stOpen HousesLittle Egg Harbor      Address                Section             Price         Beds       Baths         Time      40 W Sail Drive15 Ketch Court212 Lantern Pl WaterfrontTownhouseMystic Shores* $215,000$169,000$149,000 322 112 12- 3pm1 - 3pm1 - 4pm  There are no Open Houses in Little Egg Harbor Saturday, November 20th, according to the Jersey Shore Mulitple Listing Service.If you have a buyers agent representing you, be sure to tell the REALTOR® conducting the Open House.  If you don't yet have an Accredited Buyer's Representative (ABR), with advanced training in representing Little Egg Harbor home buyers, I'm Laura Giannotta.  Give me a call at 609-3...