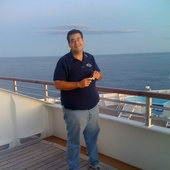 By ERIC TRAUTMANN, I Know NJ, I Sell it Everyday!
(Weichert Realtors HQ)
The past 24 months have been very busy for us. We had four deals fall through I viewed 146 homes and we had an incredible tough time dealing with my mortgage people. We finally found the house we wanted. Here is the MLS listing for it. Now most buyers do not have the particular needs that we have, my wife is handicapped due to a few strokes and my wheelchair/dementia bound Mother-In-law lives with us , so we had a longer search to find the perfect house. It was a HUD house and we swooped in when the price was lowered 40,000 in one day! I have made a huge number of improvements on the house since we closed on May 31st, 25,000 pounds of stone walls, 55 yards of red mulch, 15 yards of top soil, 5 yards of sand, 35 gallons of paint, range,microwave,carpet,wiring etc. All of the work was don...