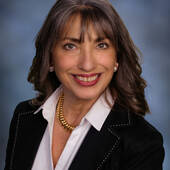 By Antoinette Scognamiglio, GRI, ASP, There's no substitute for EXPERIENCE!
(Coldwell Banker Realty)
There are currently 60 lakefront homes available on Lake Hopatcong, New Jersey's largest motor boat lake.  Following is the selection based on Townships, list price, style of home and other pertinent details.  For specific information on any of these properties, I can be contacted directly at 201.240.8699.Lake Hopatcong is a gorgeous lake and a fun place to call home.  Imagine living a vacation lifestyle all year long!Visit my website at www.AntoinettesHomes.com for more information on what to consider when purchasing a lakefront home.No:TownList PriceStyleRMBRTBTGarBSMTDOM1Jefferson Twp.* $285,000Bungalow 3 1 1 0 No 107 2Jefferson Twp.* $379,900Colonial 6 2 3 0 Yes 46 3Jefferson Twp. $450,000Ranch 7 3 1 0 Yes 153 4Jefferson Twp.* $489,900Colonial, Contemporary 6 2 2.1 0 No 101 5Jeffers...