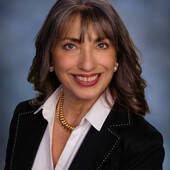 By Antoinette Scognamiglio, GRI, ASP, There's no substitute for EXPERIENCE!
(Coldwell Banker Realty)
Moving into a new area can be intimidating and stressful!  What if a group exists that is not only welcoming and friendly, but also shares your and vision of a better place to live for you and your family, through community effort?  Meet the Jefferson Township Junior Women's Club!  Who Are We?We are a Community Service Organization that gives members the opportunity to meet new people, socialize and form lasting friendships while working together to achieve a common goal.Some of our projects include: Parent of the Year Essay Contest, Safety Town, 4th/5th Grade Spelling Bee, Rita M. Fietelson Scholarship, Annual Toy Giveaway We also sponsor many fundraisers throughout the year that include:  Annual 5K Run/Walk, Bunny Brunch, Longaberger Bingo/Scholarship Fund.Our Club contributes money ...