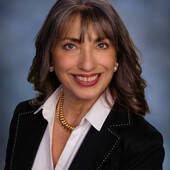 By Antoinette Scognamiglio, GRI, ASP, There's no substitute for EXPERIENCE!
(Coldwell Banker Realty)
My husband really looks forward to April.  Right after the stress of shopping for my birthday gift, he can look forward to the Nirvana of trout fishing opening day!  Those guys consider this to be a holiday and really flock to Jefferson Township, where some of the best trout fishing can be done.  Topping the list of many trout anglers are several locations along Berkshire Valley Road.  And forget about being crowded in, shoulder to shoulder!  Jim had this place all to himself on opening day, with not another human in sight!  This particular stream runs off from Longwood Lake and is actually part of the Rockaway River.Walking through these woods you can achieve a complete state of ZEN.  Such a serene setting, it's easy to forget that a county road is just beyond.These streams are regular...