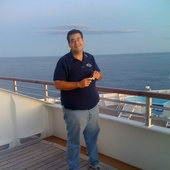 By ERIC TRAUTMANN, I Know NJ, I Sell it Everyday!
(Weichert Realtors HQ)
Growing up in the Cedar Lake section of Denville was as close to Mayberry as you could get! A mile from the center of town and a few miles from a major shopping mall it is close by to shopping. Denville is known as the HUB of Morris County (one of the best places to live in the country)because it is the connecting spot for routes 80,46,10 and is a nice median between the rural and urban that this county offers. With great schools and spectacular recreation facilities Denville has everything that a family could wish for. Cedar Lake is a beautiful lake with great fishing and boating options. An active community center/club house  that offers parties, tricky trays, garage sales, craft sales and public events. The Cedar lake website says it best... "The Cedar Lake Community Club (CLCC) was ...