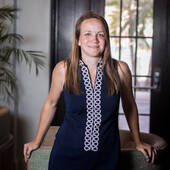 By Virginia Kazlouskas (Gregory), Your Southern NH Realtor!
(Harmony Real Estate, Inc.)
2 Oak Hill Ln Apt 211 Nashua NH 03062South Nashua Oak Hill Garden Condo for sale   Are you searching for a Garden Condo for sale in South Nashua NH? This South Nashua garden condo is located in the beautiful Oak Hill Condominiums Association off Exit 1 on Route 3. Located for close to Manchester, Boston or the New Hampshire shoreline this condo is a commuters dream. There is 812 square feet of finished living space. It is located on the third floor with no foot traffic above you for quiet enjoyment. This Nashua condo for sale has 4 rooms, 2 bedrooms, 1 bath and laminate hardwood floors. Location, Location, Location! This condo for sale is in the perfect location close to all the amenities anyone could possible ever need. Supermarkets, gyms, entertainment, shopping, restaurants and more ...