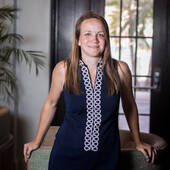 By Virginia Kazlouskas (Gregory), Your Southern NH Realtor!
(Harmony Real Estate, Inc.)
25 Wood Hawk Way, Litchfield, NH 03052Litchfield, NH Split with Finished Lower Level (Youtube)If you have been searching for a Split then this is the home for you at 25 Wood Hawk Way Litchfield, NH 03052! This home is economical with Forced Hot Water by oil heat and is serviced by Public Water and Private Septic. This Litchfield, New Hampshire Townhouse is located just off of Page/Talent Rd. It is the perfect location for those who want to be close to Manchester or Nashua. It is located close to Route 3A/Route 102 in Litchfield, NH in a quiet neighborhood. It is minutes from the highway at Exit 4 in Londonderry and within commuting distance to the Massachusetts border. A few of the things you will like about 25 Wood Hawk Way, Litchfield is the large expansive 1.15 Acre yard space. It is...