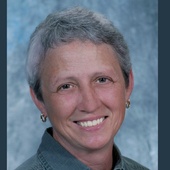 By Mona Gersky, GRI,IMSD-Taking the mystery out of real estate.
(MoonDancer Realty, Dillsboro,NC)
Today has been a beautiful day here in Western North Carolina.  I spent a couple of hours this morning with a musician, a Town Board Member and the Postmaster of Webster, North Carolina.  All rolled into one!  What I haven't mentioned is that Mark Jamison is also one of the most prolific editorial letter writers in Jackson County.  He regularly contributes well documented, thought provoking and cage rattling opinions. Whenever one of his letters appears, I know I'm about to get educated. While I'd love to have you think I was hobnobbing with a local celebrity just for the pure exposure of the experience...I wasn't.  We have a mutual friend who's mentioned for years a piece of property out in Pressley Creek that Mark would like to sell.  Mark stopped by the office a couple of weeks ago t...