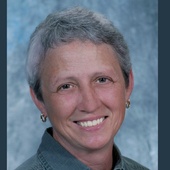 By Mona Gersky, GRI,IMSD-Taking the mystery out of real estate.
(MoonDancer Realty, Dillsboro,NC)
  We used to tell the kids who worked for us at our camping and backpacking store, Venture Out, to never assume that they could tell who a person was just by looking at them.  We encouraged them to draw people into conversations if the customer was open to that.  As a result they'd find out things like the 80 year old woman standing in front of them had completed the Appalachian Trail in her 60s, or the guy who came in to buy climbing rope also worked for the Peace Corps in Africa in the 70s, or the shy woman in front of them was the NC Poet Laureate. It's usually worth it to get out of your comfort zone and strike up a conversation with people.   Some employees were better than others at this but all of them really learned how to engage strangers in conversation. Our employees learned ...