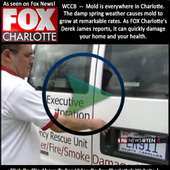 By David Snell 704.545.0098, CERTIFIED MOLD INSPECTOR, CERTIFIED MOLD REMOVAL.
(WWW.ExecutiveRestoration.Com)
Do you believe in the sightings of a UFO or UFO/s?  After reading the below information and checking this out with your own eyes and ears you just might change your mind if you are not already a believer.First of all, let me start out by saying that if humans can build airplanes that fly in the air then why can we not be willing to believe that others are smart enough to build space crafts?1/ 2/ Also, check out on YouTube what the rest of the world news media is saying about the sightings of so many space crafts all over the world.3/ what Discovery Channel is saying about UFO's and ancient alien's 4/ think we are really here by ourself or do you think we are being watched by others?5/ My best friend as a child of 12 told me that he saw the same thing as a flying saucer over his house an...