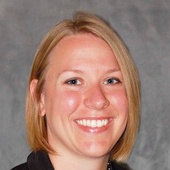 By Dagmar Maticic, Focused on your family.
(Visionova Realty Consultants)
Camp Lejeune NC townhomes are booming! With high deployment cycles, many want the luxury of their own space without the burden of the upkeep of a yard. Yes, you will have to share a wall with your neighbor, but if you pick an end-unit, a Camp Lejeune NC townhome can be quite the relaxing place! Many think of townhomes as small, tiny living spaces with 1, maybe 2 bedrooms. But lately, Camp Lejeune NC townhomes have seen an increase in variety, from luxury townhomes and condos at the beach to smaller more affordable townhomes closer to base. Prices range from the high $70,000 to the high $250,000, depending on space and location of the Camp Lejeune NC townhome. If you are looking for a more affordable townhome around Camp Lejeune NC, with a decent commute, you may want to consider living ...