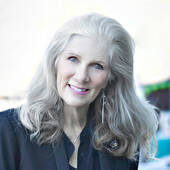 By Debe Maxwell, CRS, The RIGHT CHARLOTTE REALTOR!
(Savvy + Company (704) 491-3310)
HOT New Listing in Davidson's Coveted Pages Pond Neighborhood - is PENDING! This WOW listing hit the market on July 23 and boy, this gorgeous home went F A S T! This hidden gem of a neighborhood is simply perfection! There are walking trails, tennis & basketball courts and mature trees EVERYWHERE! And, OH, the convience of living in this part of Davidson. Easy access to the freeway with a quick drive into Charlotte.  The home has been updated and is absolutely stunning! Read more information on this lovely home at www.iCharlotteHomes.com. Take the walk-through virtual YouTube tour below. You'll see why we had OVER 100 attendees at our TWO-HOUR OPEN HOUSE the first weekend...and why we had MANY OFFERS well above list price!  Kudos to our wonderful sellers who did an amazing job prepping ...