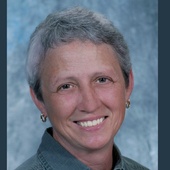 By Mona Gersky, GRI,IMSD-Taking the mystery out of real estate.
(MoonDancer Realty, Dillsboro,NC)
  People often think that the schedules of real estate agents are very fluid, allowing us to do what we want when we want. Hah! Forget about regular lunch hours and healthy meals. We can't even always count on the time we get to go home. Sometimes that means eating dinner late and often we lean more towards convenience than conscious healthy meal consumption. You know what that means...bad meal choices, irregular eating hours and catch as catch can exercise opportunities leads to unhealthy life styles.   Working towards the IMSDesignation (Internet Marketing Specialist) only added to my already heavy schedule BUT it also introduced me to Facebook which in turn gave me a much better look at my local community. It turns out that someone I've known for more than 15 years teaches hooping at...