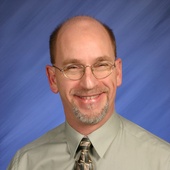 By Steve Baklaich, Treating Buyers & Sellers to Full Service Always.
(RE/MAX Results St Cloud Mn real estate)
Molitor's Haunted Acres Thursday, Oct 21, 2010 - Sunday, Oct 31, 2010 Molitor's Traut Haven, Sauk Rapids"Have you ever sensed a presence where the slightest touch sends shivers down your spine?" You will at Molitor's Haunted Acres!Molitor's Truat Haven turns into Molitor's Haunted Acres every year at this time. The experience starts off with the Wagon of Doom hayride. Feel the goosebumps as you enter the dark and musty Mine Shaft, The Corn Trail, The Maze of Misery, a 100- year-old Haunted House (that is said to really be haunted) and The House of Spirits! I have been on the Wagon of Doom hayride and have to say it is better than the best horror movie. Our whole office went one year, and sitting among a dozen screaming women intensified the experience. Everyone seemed to react to the gu...