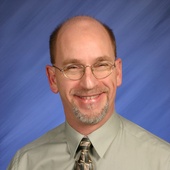 By Steve Baklaich, Treating Buyers & Sellers to Full Service Always.
(RE/MAX Results St Cloud Mn real estate)
The 2010 Millstream Arts Festival in Downtown Saint Joseph  will be held on Sept 26 from 11:00am to 5:00pm. Come join in the fun with art, food and fantastic entertainment. The Millstream Arts Festival is an outdoor juried art show, on main street Saint Joseph Minnesota, featuring our areas local craftsmen and artisans. A wonderfully festive environment with a wide variety of visual artists, musicians, dancing and fun hands-on activities for children of all ages. This years featured performers for the 2010 Millstream Arts Festival are the CSB/SJU Jazz Emsemble, The Blue Drifters, The Okee Dokee Brothers, The Stearns County Pachanga Society, wandering folk musician Paul Imholte, The Granite City Cloggers, magician/juggler Sean Emery and one of my favorite musicians and a writer Dennis Wa...