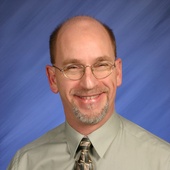 By Steve Baklaich, Treating Buyers & Sellers to Full Service Always.
(RE/MAX Results St Cloud Mn real estate)
Motivation, fun and comments - A real estate blog posting challenge in the rain I have been mulling around what I should post to my blog to have people understand why I know the central Minnesota area of St Cloud is such a great place to live. The tag line for St. Cloud is "A Most Livable Community", but if you do not know Saint Cloud Minnesota, you might find yourself asking "WHY?". I have come to the conclusion that there are a LOT (to many to mention here) of reasons St Cloud is a wonderful place to live, and that every one deserves a post of its own. So here is my challenge to myself, and if you think your city is fantastic like I do please join me in the challenge, I am going to post 100 things that I love about the city of St Cloud MN and the surrounding area in 100 days. I want t...