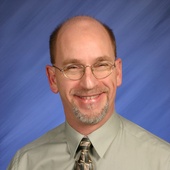 By Steve Baklaich, Treating Buyers & Sellers to Full Service Always.
(RE/MAX Results St Cloud Mn real estate)
St. Cloud  Minnesota Saturday, August 28, 2010 @ 7:05 Minnesota Twins Alumni Game at Joe Farber Field in St. Cloud MN on August 28th - Home of the River Bats. We love Baseball in Saint Cloud MN! Our city is home to the Minnesota Amateur Baseball Hall of Fame located in the St. Cloud Civic Center and we have a lot of local baseball fields, from the 2 stadiums at the St. Cloud Municipal Athletic Center to the over 10 baseball diamonds at Whitney Park and Recreation Center. If you love baseball Saint Cloud Minnesota is a great place for you to call home. Our local baseball team the Saint Cloud River Bats is part of the Northwoods League whose motto is Get ready for the show. We have the pleasure to watch our River Batsplay against teams such as the Alexandria Beetles, Brainerd Lakes Area L...