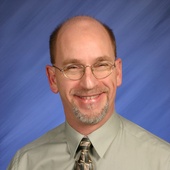 By Steve Baklaich, Treating Buyers & Sellers to Full Service Always.
(RE/MAX Results St Cloud Mn real estate)
I must admit, I tend to be one of those people with jumper cables, flashlight, a snap line or tow strap, and a snow shovel in his vehicle and during winter, if we go on a road trip, I will pack a survival pack (chocolate and clothing, blankets, and stocking caps, an air compressor, and water bottles). The other morning Liz was out, and I was working from the home office, when the doorbell rang. One of the neighbors came over to ask a favor. Could I help him tow his truck which was stalled on the other side of town? I said I wasn't sure I even had a way to do it, as I had no trailer hitch on my new vehicle; so we went to look, and I do have a hard mount tow hook. So, off we went to the north side. We found his little pick-up where he'd left it, linked up, and off we went. He did a good j...