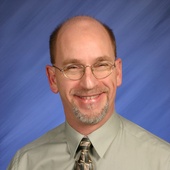 By Steve Baklaich, Treating Buyers & Sellers to Full Service Always.
(RE/MAX Results St Cloud Mn real estate)
The 10th Annual Stroll for Epilepsy in St. Cloud MN Many people are affected by Epilepsy. On Thursday August 12 at the Lake George Municipal Complex in downtown Saint Cloud MN there will be a 2 mile walk to raise awareness and money to help those people. All of the monies raised at this event will stay in the community. The money will fund projects to educate, empower and connect people affected by seizures. Beginning at 5:15pm, for registration, people are invited to come to the Lake George Municipal Complex to participate in helping this great cause. Events planned include food, fun, festivities, kids games, a huge raffle and prizes at the awards ceremony immediately following the stroll. The St. Cloud Stroll for Epilepsy will begin at 6:30. If you would like to participate you are en...