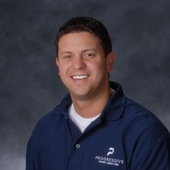 By Randy King, Home. Enclosure. Code.
(Prokore Inspections)
For many homeowners in Minnesota we rely on the assistance of fans during the warm spring or summer days or not having to turn on the AC, just in case it will be another tempermental week of Minnesota weather and the next day decides to cool off. But, before you do this season take a look at the fan you're using. Lakso, a large fan manufacturer recently released a large recall of over 4 million fans which have been in circulation since 2002 and contain an electrical fire hazard. Lasko Recalls Box Fans Due To Fire Hazard WASHINGTON, D.C. - The U.S. Consumer Product Safety Commission, in cooperation with the firm named below, today announced a voluntary recall of the following consumer product. Consumers should stop using recalled products immediately unless otherwise instructed. It is il...