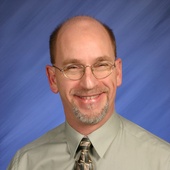 By Steve Baklaich, Treating Buyers & Sellers to Full Service Always.
(RE/MAX Results St Cloud Mn real estate)
  Located in the woods of Cold Spring Minnesota is Assumption Chapel, and in Central Minnesota it is lovingly known as Grasshopper Chapel. The story of Grasshopper Chapel is a story of faith and of an answered prayer. During the springs of 1856, '65, '73, and 1874 Cold Spring Minnesota was harmed greatly by Rocky Mountain Grasshoppers. The grasshoppers in this story should really be called Rocky Mountain Locusts, as they were said to be 3 inches in length and had a veracious appetite. On a sunny April morning in 1876 the sky grew dark, the grasshoppers were back, and in record numbers. The farmers fields went from showing the beginnings of a fabulous harvest to completely decimated within a period of 24 hours. The farmers did everything to try to protect their precious plants, they fou...