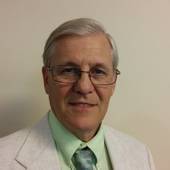 By William Feela, Realtor, Whispering Pines Realty 651-674-5999 No.
(WHISPERING PINES REALTY)
Many people go over board with their hobbies. I know for I am one of them. Take Fishing.  I have enough gear in the boat for 8 people to fish even though I fish alone most of the time.   Others it is their gardens.  Here are a few signs of overdoing the garden... TOP 10 SIGNS YOU HAVE GONE OVER THE GARDEN EDGE... 10) Your favorite poem is "Roses are Red, Violets are Blue." 9) Your kids names are Rose, Violet, Daisy and Zucchini. 8) You have 8X10 pictures of your tomato's and peppers on your office shelf. 7) Your idea of a Saturday Night Date is going out in the garden and hand pollination the plants. (Sounds kinky to me) 6) You think that a Cocktail is a liquid fertilizer. 5) You rush home and go straight to your garden and hug your hoses.   then you go into the house and great your fam...