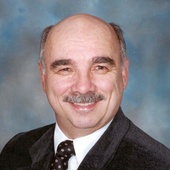 By Gary White~Grand Rapids Home Selling Pro Call: 616-821-9375, Real Estate Services You can Trust!
(Flexit Realty "Flexible Home Selling Solutions")
In today's market the reality of many sellers becoming landlords instead of sellers is happening more and more.  Why would you sellers turn to this alternative?  Pretty simple they have not been able to sell and they have two mortgage payments.  Even the most wealthy among us will reach a threshold of spending before they make the decision to rent. Sometimes the rent does not cover all the costs of the mortgage but at the same time it costs more than if they kept on the same path of pulling the second mortgage from savings. We just had an article published concerning this very subject in our local paper.  It is evident even with help from the Rental Property Owners Association and the input by the local Real Estate Association the writer was not very familiar with the subject matter. Th...