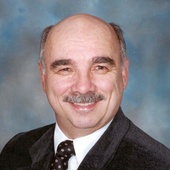 By Gary White~Grand Rapids Home Selling Pro Call: 616-821-9375, Real Estate Services You can Trust!
(Flexit Realty "Flexible Home Selling Solutions")
Dower Rights,  would you like to give up your claim to Dower Rights?  Some states like Michigan have Dower Rights others have Curtsy rights and some have both. This week I had an agent make a unique request.  The agent wanted a release form for Dower Rights.  I said are you sure you want that form?  Why would a woman give up her legal claim as in half (50%) ownership in anything? The situation is based, in this case, on emotional issues.  The home that is to be listed is was the ex-wife's along with her new husband.  The current wife wants nothing to do with anything the ex-wife was remotely involved with or tied too in any way shape or form. My agent did a very good job explaining Dower Rights but it fell on deaf ears....the spouse wants off the contract and to have nothing to do with...