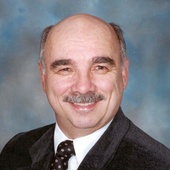 By Gary White~Grand Rapids Home Selling Pro Call: 616-821-9375, Real Estate Services You can Trust!
(Flexit Realty "Flexible Home Selling Solutions")
Choosing the right Realtor® Does experience matter when choosing a Realtor? National statistics tell us a different consumer story.  Consumers look at very few things about the Realtor® they choose to represent them when going through the selection process. They, sellers and buyers, look at physical presence and usually do not consider company image...what your body language says to them when you meet for the first time is a key factor.  In fact studies show that we as humans make up our minds in the first 15 seconds if we like others or not.  So does that smile or gesture make a difference?  Does a warm firm handshake or a clammy palm tell you anything about the other person?  Does dress express how they will treat you or your listing if you ask them to sell your property?  The evaluat...